In this article, I'll be talking about the LOC method. There is also the LCO method. Which I may cover in another post. I became familiar with this routine when I decided to transition back to my natural hair.  That was a process itself. I am going to share my hair transition journey for another post. What I deal with on a day-to-day basis is dryness. When it comes to Black hair, it is a challenge for some to add the necessary moisture back in our hair. And that includes me.  So will take a look at the LOC method.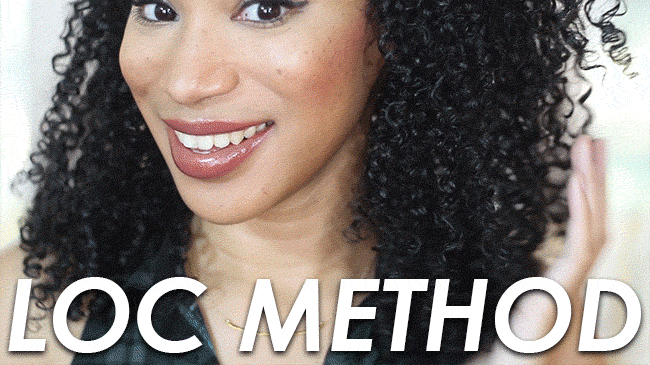 LOC is an abbreviation for leave in conditioner, oil and cream.  The name itself signifies the products a curly should apply, as well as the order in which to apply them, making it an easy-to-remember curly routine.
What sets the LOC method apart from other methods is the layering of products in a specific order to maximize moisture retention. The layer of moisture is effectively sealed in by two products which are both known to be excellent sealants: oil and butter.
Let us take a look at the LOC method
Both oil and butter are praised for their ability to create a layer along the hair shaft that helps to prevent water from being evaporated from it and lost to the atmosphere thus helping the hair to stay moisturized for longer. By using oil followed by a thicker, heavier butter-based moisturizer on top you are ensuring that as much moisture as possible remains on the hair shaft which is beneficial for curlies who struggle to maintain moisturized hair.
No matter what your curl pattern is, if your hair is chemically processed or color treated then you likely have high porosity and struggle with moisture retention. If you are a low porosity curly and attempt this method you could run the risk of having hair that is limp and oily and experience a lot of product build up. If you try the LOC method and find that it weighs down your hair (for example if you have loose waves or fine hair) then you may want to layer the products and wear your hair in a bun or braid for the day or overnight.
As with all things curly hair related it's all about trial and error so if your current routine isn't quite cutting it then give this method a try and modify it to suit your needs.
Want to give my recommendations
Now before I end my post want to share a few things with my audience. As I stated prior, I transitioned for over a year closer to 2. Well anyhoo, I have been scouring all of YouTube for natural hair care. And it's still a process. But can be very confusing at times. Now I'm a 4C sista. A hard type 4 so I could use all the moisture techniques that I can. So not only YouTube I go on. I also seek plain 'ol books. Yes, books. You guys know what those are right? But seriously I came across The Science of Black Hair
This is one of the publications that are pretty popular online. If you want to learn more about simply click the link.  And remember only you know what is best for you hair. And to offer another incentive check this YouTube video.  This is one of my favorite YouTuber's NappyFU TV 🙂