One of my most favorite flavors is Peppermint. In my opinion, I feel that just the scent and texture of Peppermint gives a cleaner and exfoliating feel. I hope I was able to express that clearly enough. Now, of course, I'm not just talking about the candy. I'm referring to your Bath&Body collection. Or you should consider adding it your collection. Below I want to share with you guys a way to make your very own Peppermint Scrud. Check it out below:
Homemade Peppermint Sugar Scrub
Now that colder weather is upon us, the sound of a warm bubble bath while drinking a cup of tea sounds amazing.  To top that off, you'll want to pamper yourself with this homemade peppermint sugar scrub that I'm going to show you how to make today.  This is also a wonderful homemade gift idea that will certainly come in handy this time of year!
To start, grab a mixing bowl and add 1/4 cup of coconut oil with your 3/4 cup of sugar.  You may need to put your coconut oil in the microwave for a few seconds to soften it up if its colder than 70 degrees in your house.
Next add a tablespoon of red jojoba beads.  These are optional and not 100% necessary for a sugar scrub, but the pop of color they give just make this sugar scrub that much more fun!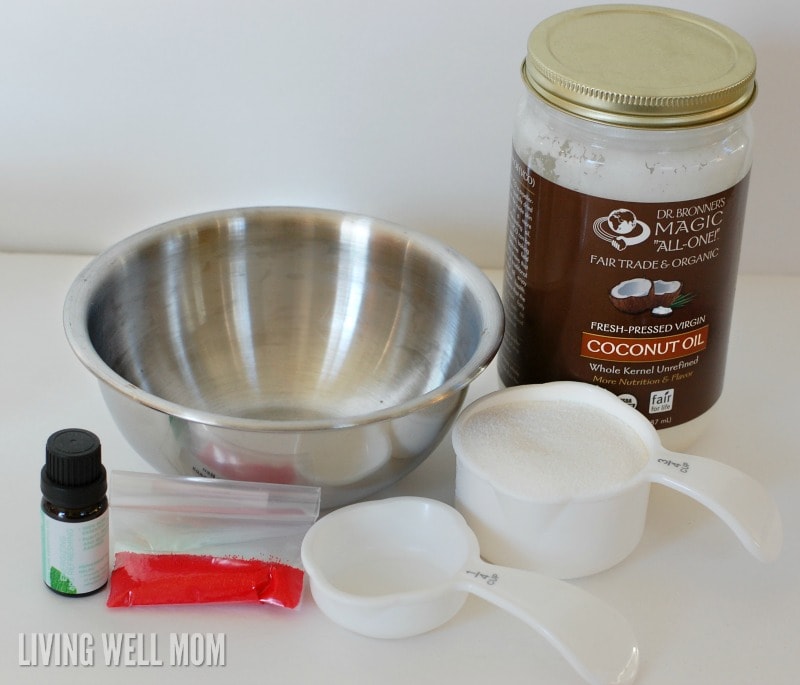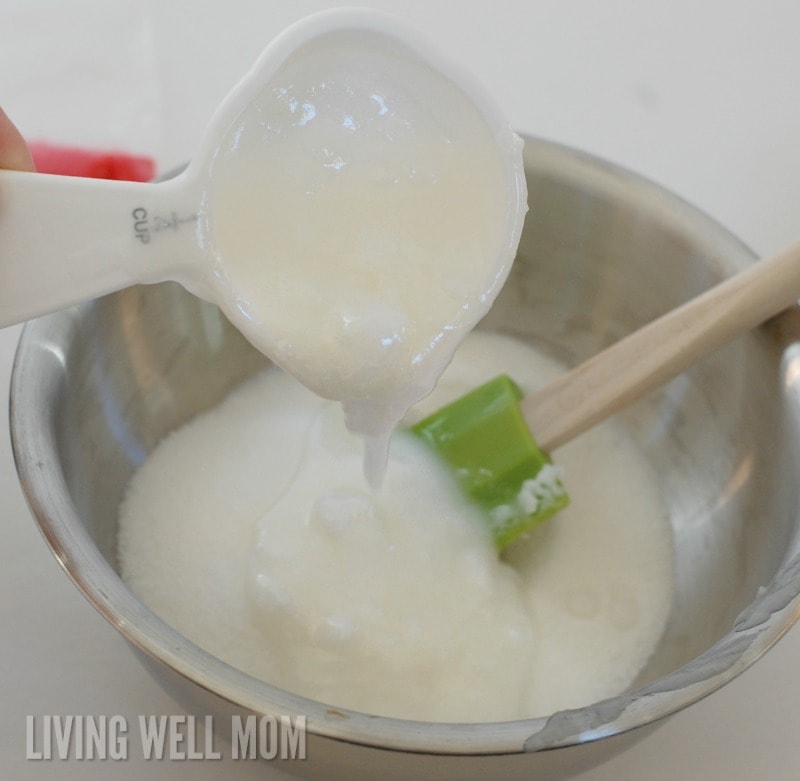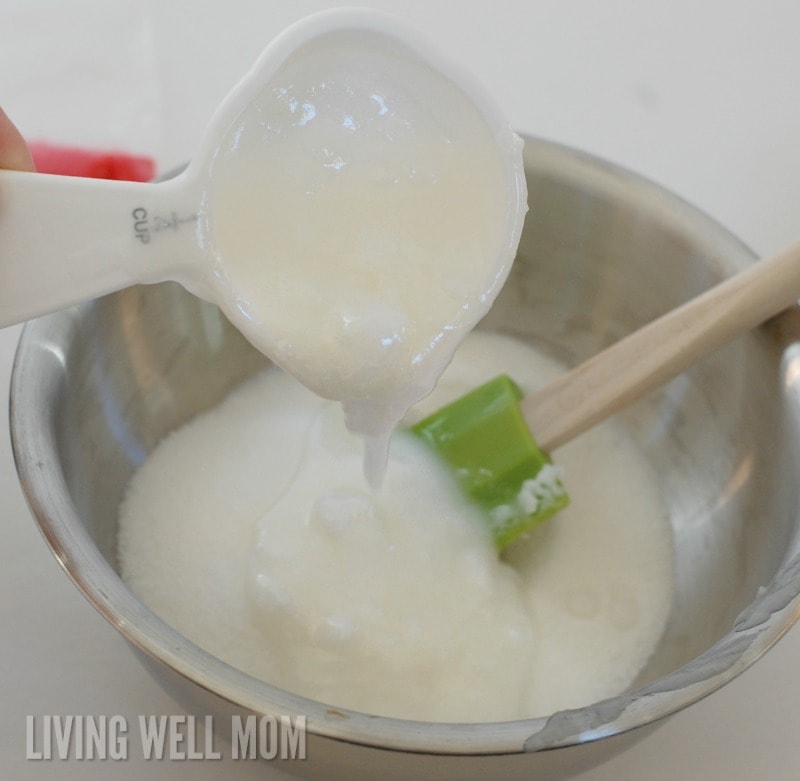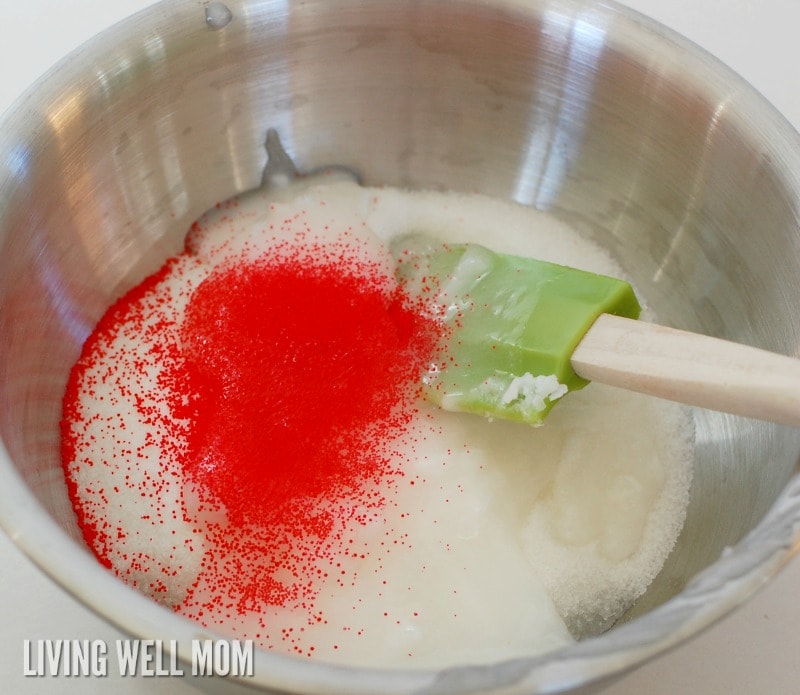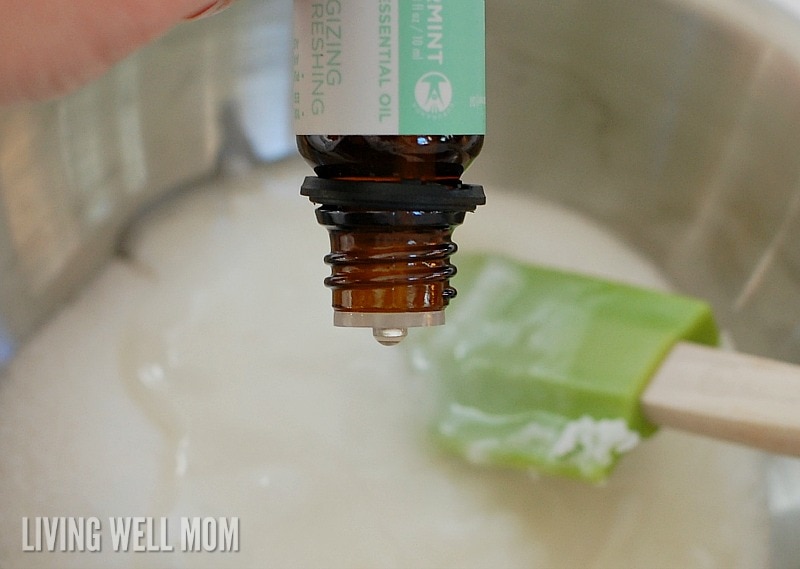 read more at livingwellmom.com
Stir all of that together until it is well mixed and the jojoba beads are evenly spread.
Store it in a baby food jar (like pictured above) or get a small jam mason jar.  This amount would fill 2 baby food jars or one jam mason jar.  I also spray painted the top of a baby food jar with gold spray paint so that I could use this as a gift.
Can you believe just how easy this homemade peppermint sugar scrub is to make? Plus I love how well it works as an all natural exfoliator. This scrub does a wonderful job of smoothing dry skin in the winter.
Now can not end this post without sharing one of my favorites bath products. If you want to know what I use then please click this link 
If interested and you want to place an order just use ID#327570 
Thank you for taking the time to read my post. Blessings 🙂
Note: Some links that lead off this site may be affiliate links, which means I may make a small commission if you make a purchase. I appreciate your support of this site.