Thumbnail credit cakescottage.com
Hey Everyone
Let us talk dessert. Oh and sidebar this blog is also going to showcase desserts and plenty of them. Now if you can't tell from that sentence, I have a major sweet tooth. Even though technically that is a huge negative for me because Diabetes runs in my family. Not is a totally different article altogether. That doesn't mean I can't enjoy an awesome piece of cheesecake or chocolate cake for that matter. But I digress, we are here to discuss Caramel/Cinnamon Apple pie. Not your typical pie. One that is infused with caramel. Top it off with ice cream if you want.  If your mouth is starting to water like mine then read this snippet from cakescottage
A sneak peek into this delicious Caramel/Cinnamon Apple pie
Warning: this APPLE PIE will make you want to toss the recipe for Grandma's tried and true, mile-high crowd pleaser out the window! The crust of this Apple Pie is made with refrigerated Cinnamon Rolls — yes, Cinnamon Rolls. And, the Cinnamon Roll crust coupled with warm, baked apples, fall spices and crumb topping is truly a match made in autumn heaven. It was so much fun to make that I almost forgot to take some of photos in the process! Plus, you'll love how easy it is to make!  Simply stew the apples, combine them with cut-up cinnamon rolls, sprinkle with crumb topping, bake and drizzle with homemade cinnamon roll icing.
We can't just talk about this yummy pie without sharing the recipe. Which is here listed below:
Cinnamon Apple Pie   Print Prep time 15 mins Cook time 50 mins Total time 1 hour 5 mins

Delicious Cinnamon Roll Apple Pie that uses homemade apple pie filling, refrigerated cinnamon rolls, and crumb topping to create a delectable, easy FALL Dessert.

Author: CakesCottage Recipe type: Dessert Serves: 8 Ingredients 1 can cinnamon rolls 5 Granny Smith apples, peeled, cored, and thinly sliced 1 cup + 2 tablespoons flour, divided 1¼ cup brown sugar, divided 1½ teaspoon cinnamon, divided 1 stick unsalted butter, melted Icing: ½ cup powdered sugar ¼ teaspoon vanilla ¼ teaspoon cinnamon 2-3 teaspoons milk Instructions Preheat oven to 350°F/180°C and spray a pie dish with nonstick oil.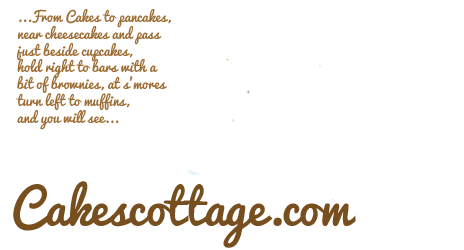 Try this at your own risk
In a large bowl, toss the apple slices with the 2 tbsp of flour, ¼ cup of sugar, and cinnamon until evenly coated. Slice cinnamon rolls into ½ to ¼-inch rounds, and roll out it with flour until thin. Layer the bottom of the pie dish with the flattened cinnamon rolls to create a crust. Make sure there are no spaces between the rolls. Pour the apples into the crust. It will mound up and almost seem to be overflowing. In a medium bowl, combine the butter, 1 cup of flour, 1 cup of brown sugar and ½ tsp cinnamon until crumbly. Sprinkle the crumb mixture over the apples. Cover lightly with foil and bake for 40 minutes. (My oven tends to brown things easily) Remove the foil and bake for another 10 minutes uncovered. Allow the pie to cool and make the icing. In a small bowl, whisk together the powdered sugar, vanilla, cinnamon, and milk. Transfer the icing to a pastry bag or a plastic bag with the corner cut off, and drizzle with icing. Slice, then serve with vanilla ice cream and caramel sauce! 3.5.3208
As stated in this post- they classify this as an easy Fall dessert. Let's not forget people the holidays are creeping up on us. Hence, Thanksgiving. I can't stress enough Caramel/Cinnamon Apple pie, sounds dangerous..lol. But it also sounds delicious.  This could be a great addition to your Holiday meals. There's no need to go overboard with meal planning. For you do have folks who can take the Thanksgiving meals to a totally different level. Now that's great if you're entertaining a large group of relatives. But that's either or. I just love me some apple pie. And it's especially even more tempting if caramel is added to the mix. When it comes to baking it that's my weak point. I could be lazy. I usually prefer a store-bought pie.
But the ONE pie that had made all the rave this year is… click here
Happy Baking 🙂
Cinnamon Roll Apple Pie | Cakescottage
Note: Some links that lead off this site may be affiliate links, which means I may make a small commission if you make a purchase. I appreciate your support of this site.